I've spent the last couple of months working, which has obviously required me to be dressed appropriately for the office.
I'd like to think I always looked pretty put together even as a student--I never went to class in sweats or even in sneakers--but the work environment, even one as relaxed as where I was working this summer, is still a bit more formal.
I used to pretty much only own businesswear when I was working in Italy, but somehow over the course of the last couple of years, that side of my wardrobe has dwindled. So getting dressed for work started to be kind of a challenge if I didn't want to be wearing the same things all the time.
I did buy some new clothes, but I thought it would be fun to try to make a classic: The Pencil Skirt!
Isn't this greyish teal a great color? I might have to look for some fabric like that!
(I also wish that puppy came with the pattern. Squee!)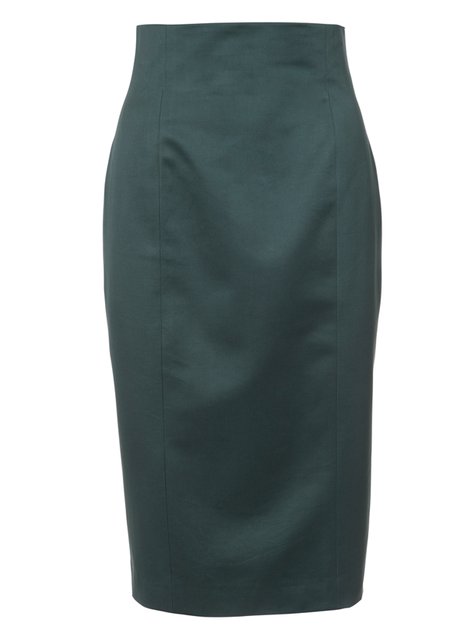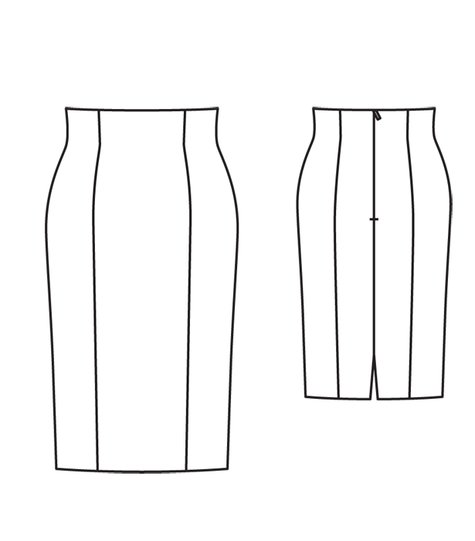 As luck would have it, my office was only a couple of blocks away from my favorite street in the Garment District (39th St between 7th and 8th Aves) and I found an amazing deep red wool that was professional but with a bit of personality (it's less bright than in the photos, my room is just really sunny).
The pattern was really easy to throw together (although, like almost all Burdastyle patterns, it has no seam allowance, so that was a bit tedious to add) and I didn't even have to grade up a size, so it was pretty straightforward in terms of sizing.
And, as expected, the princess seams made for a perfect fit around the waist and hips with no pesky puckering where the darts usually end.
It fits like a glove (although a bit less so on my dress form, since she has no ass) and I really love the high-waited silhouette, which gives it a bit of a vintage feel, especially paired with my
Polka Dot Chiffon Blouse
.
I used a regular zipper which I lapped, instead of an invisible zipper, and I extended it to go all the way down the back of the skirt, for a continuous back seam. I also love this little gap detail in the back.
I will definitely use this pattern again, maybe in black or navy? I also want to try to modify it to end at the natural waist, since I love the fit, but I don't want all my skirts to be high waisted.
If you're looking for an easy, flattering pencil skirt pattern, I highly recommend this one!